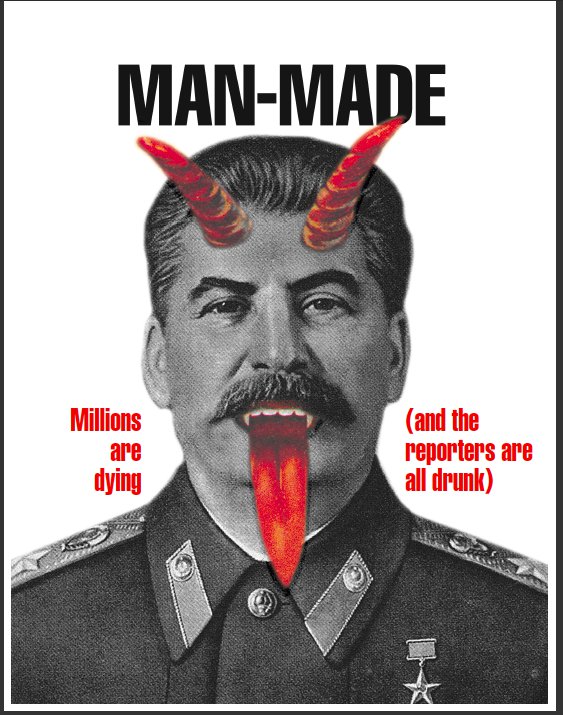 WRITING
My writing portfolio includes my first screenplay MAN MADE, a finalist for the Sundance Screenwriters Lab, that was optioned by Lars von Trier's Academy Award winning Zentropa Productions. MAN MADE was inspired by my grandfather's Soviet memoir about Stalin's genocide famine that starved to death an estimated 10 million people, and the young Welsh journalist Gareth Jones who dared to first expose it. This stunning film poster for MAN MADE was created by George Lois, the iconic designer who revolutionized media in the 1960s with his decade of Esquire covers.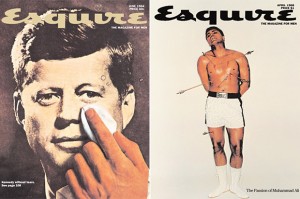 Working on this script led to a surprising discovery in my family that I share in Orwell and the Refugees: The Untold Story of Animal Farm, a historical nonfiction featured on the BBC, NPR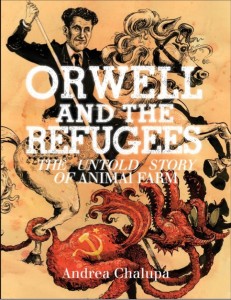 , and Public Radio International, among other outlets. (Orwell and The Refugees is available here in print.) The cover art is by illustrator, prominent activist, and investigative journalist Molly Crabapple whose work is on permanent collection at the Museum of Modern Art (MoMA). My second screenplay, which was a finalist for the Sundance Screenwriters Lab and the Nicholl Fellowship, is the story of my father-in-law Mihai Victor Serdaru, who led a student uprising in communist Romania in 1956, in solidarity with the Hungarian Revolution.
JOURNALISM
Please note that Conde Nast Portfolio's website, where I wrote from March 2007 to December 2008, is now Upstart Business Journal
BUSINESS & FINANCE
How the USSR Gave Us Wall Street's Quant Craze (AOL)
Consumer Power: What the Radical Supreme Court Ruling Means to You (AOL)
Plutocracy: The New Manifest Destiny (Big Think)
The Future of Ford's Cars: Biodegradable? (AOL)
Executives at Burning Man (Condé Nast Portfolio)
The Futurist: Hearing the Buzz Before It's Buzz (Condé Nast Portfolio)
ARTS
How 'Animal Farm' Gave Hope to Stalin's Refugees (The Atlantic)
Writing is Acting (Big Think)
Budget Filmmaking 101 (Condé Nast Portfolio)
Sony Classics on Bargain Hunting at Sundance (Condé Nast Portfolio)
The Lesson of Stravinsky: Teach Children How to be Hated (Big Think)
FOREIGN AFFAIRS
How to Explain What's Happening in Ukraine (TIME)
When Social Media is the Only Hope (The Daily Beast)
Putin's Fabricated Claim of a Fascist Threat in Ukraine (Forbes)
Fact-Checking the Ukrainian Revolution (The Public Diplomat, Syracuse University)

Ukraine's Founding Fathers Are Over A Thousand Years Old (Medium)
MEDIA
Blogs for Brilliant Minds  (Condé Nast Portfolio)
Sexy Media Job of the Future: The Almighty Fact-Checker (AOL)
Financial Media Mourns Its Pulitzer (AOL)
Does CNBC Need a Liberal Makeover? (AOL)
The World's Most Hated Blogger on Real-Estate, Gold, and the Pains of Being Pure at Heart (AOL)
WELLNESS
Energy is the New Currency (Big Think)
Bruce Lee on Transformation (Big Think)
Breathe Your Way Out of Money Related Stress (AOL)
Can You Handle 24 Hours of Solitude? (AOL)
Jonathan Safran Foer on 'Eating Animals' and a cheeseburger on the 4th of July (AOL)
STYLE
L.E.A.D. Uganda Offers Guilt Free Shopping (AOL)
What Happens to All of Those Clothes Retailers Can't Sell? (AOL)
Bargain Eye for the Laid-Off Guy: Get a GQ Look for Under $50 (AOL)
Fashion: It's Good for the Brain (Big Think)
Eco-Friendly Extravagance (Condé Nast Portfolio)
POLITICS
Topless Protesters, Tortured by KGB, Plan World Domination (Big Think)
Obama's Health Care Speech: The Best and Worst Moments (AOL)
Mr. Rove, They're Ready for Your in Make-Up (Condé Nast Portfolio)
Endangered Republican Species (Condé Nast Portfolio)
The Simpsons' Mr. Burns on the Election (Condé Nast Portfolio)
SCIENCE & TECHNOLOGY
Science Grant Writing 101 (Big Think)
Forget Google Glasses: Our 'Smartphones' Will Soon be Contact Lenses (Big Think)
Inside the Office of Marc Benioff, C.E.O. of Salesforce (Condé Nast Portfolio)
The Webby Awards and the Great Tech Hope (AOL)
iGold: Extravagant Electronics (Condé Nast Portfolio)